About Jeff Adams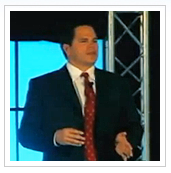 If you've ever searched the Internet for information about how to successfully invest in real estate, you have undoubtedly come across Jeff Adams.
If you've asked a friend or a successful real estate investor about how to get the right start in real estate, you have probably been referred to Jeff Adams' website or told to attend one of his very popular seminars or workshops around the country.
And if you have ever attended one of the big real estate conferences featuring America's most successful investors, educators and leaders, you've probably seen Jeff Adams sharing the stage with top experts and celebrities such as Donald Trump, Robert Kiyosaki, Rudy Giuliani, Tony Robbins, Larry King, Dr. Phil, Suze Orman, and many others.
Jeff Adams, best-seller author and investor has been helping thousands of regular people reclaim their lives and create personal financial freedom by implementing his real estate systems for success. Today Jeff Adams is considered one of the country's leading experts in the real estate education field. He now wants to help you become a successful real estate investor and achieve your dreams.
Top International Speaker and Trainer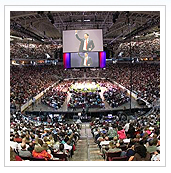 Jeff Adams has been invited to deliver his powerful and entertaining real estate investing seminars all over the United States, Canada and England. When top real estate gurus such as Donald Trump and Robert Kiyosaki want to bring a truly crowd-pleasing and motivational real estate expert to speak at their events, they invite Jeff Adams to speak. Tony Robbins has also asked Jeff Adams to speak at his sold-out events across the country.
What makes Jeff's workshops, seminars and online trainings so popular is that his approach to real estate education is no-nonsense, practical and down-to-earth. Jeff knows what works right now in today's market because he is an active investor who is out in the trenches every day looking for great deals.
Unlike some real estate speakers who don't do deals or who talk about deals they did years ago, Jeff entertains and educates his audience by sharing case studies of highly-profitable deals he is doing right now.
In his workshops, seminars, online trainings and home study programs, Jeff Adams does not hold anything back. He shares ALL of the powerful secrets that have enabled him and many of his students to become successful real estate investors and live their dreams.
Since his real estate investing systems are so practical and down-to-earth, Jeff's seminars and educational materials appeal to everyone from high school students and stay-at-home moms to immigrants from around the world and also to retirees.
Jeff Adams' real estate investing systems are comprehensive and full of must-have details for achieving real estate success. It is this level of sophistication that makes Jeff's programs appealing to lawyers, doctors and other highly-educated professionals.
The Voice of Experience
Jeff Adams achieved his real estate success the old-fashioned way: he earned it. Over the past 16 years, Jeff has invested in both residential and commercial properties in a variety of different states and his real estate businesses have brought in more than $50 million.
While some real estate speakers will brag about having bought and sold 20 or 30 houses, Jeff Adams has personally bought and sold more than 500 single family homes. In addition, he has been involved with numerous commercial properties such as apartment buildings.
When you listen to Jeff Adams, you are listening to the voice of experience. Right now, Jeff is helping thousands of people across the country create total financial independence by profiting from today's unprecedented real estate opportunities and super-low interest rates.
For twenty years, Jeff Adams worked as a fireman and he saved countless lives as he bravely rescued people from fires and accidents.
Now, as a premier real estate educator, Jeff is saving people's financial lives. Jeff has rescued thousands of people from the financial fire-storm of the recent recession and the stock market crashes of 2000-2002 and the crash of 2008.
A key benefit of Jeff's real estate investment systems is that they are designed to work quickly. Real estate has long been recognized as the best way for building long-term wealth over many years through annual property appreciation. Yet many students are looking for ways to create income in the short-term. Jeff Adams breakthrough systems teach his students how to earn substantial returns with carefully-selected real estate properties, which is one reason why Jeff's programs are so popular with people who want to make money in the short-term rather than waiting years for real estate to appreciate.
Another unique benefit of Jeff Adams real estate systems is that his investing techniques work in markets across the country and for different property types. Many real estate instructors develop a technique that works in their part of the country and then try to teach it nationally. Since Jeff is in constant touch with his thousands of students all across America, he knows exactly what is working in a wide variety of different markets right now. From this constant nationwide research and feedback, Jeff Adams is able to develop and offer state-of-the-art real estate educational programs that apply in every major market in America.
Importantly, Jeff has designed systems for investors who have different amounts of capital to use. Some of Jeff Adams' most popular real estate investment strategies can be used to purchase real estate with none of the student's money involved. He has also developed powerful investment systems that show investors with larger amounts of money how they can leverage their investments to produce larger returns in shorter periods of time.
Jeff passionately believes that almost anyone (even people with little or no money to invest) can become successful real estate investors through intelligent real estate investing. His students are proving this every day.
The real estate investing systems Jeff teaches are the SAME ones Jeff has used to buy millions of dollars worth of real estate at bargain basement prices. Jeff practices what he preaches. He walks his talk. Jeff is an authentic hard-core real estate investor with a passion for teaching his most powerful investment techniques to his students.
Most real estate investment systems teach you how to find properties, go out and look at them and evaluate them in person, make offers over the phone and in person and negotiate with sellers. While Jeff Adams' systems do teach ALL of that, Jeff also shows his students how to find, evaluate and buy high-quality real estate over the Internet — which can help you save days or weeks of time and effort!
If you are a busy person whose time is limited, you really owe it to yourself to check out Jeff Adams' powerful real estate investment systems which enable you to leverage the power of the Internet to find better real estate deals in less time and with less effort.
Jeff and his wife Kristina have two wonderful daughters and live in one of the most beautiful communities in Southern California.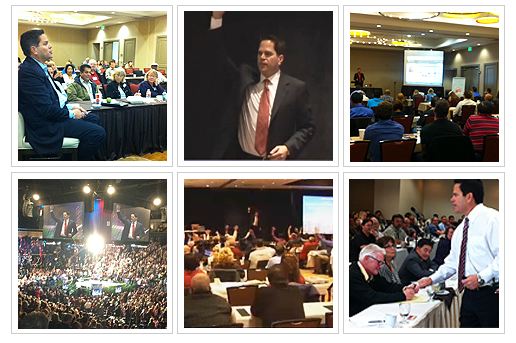 Within Weeks I Have A Deal In Escrow!

"Jeff's simple approach to real estate investing has enabled me to invest in ways I never thought possible. No more hype. No more confusion. Thanks so much for your help, Jeff."

— Don S.
Finally Have The Confidence To Do Deals!

"After I enrolled in Jeff Adams' program I started doing more business that I could handle. Jeff's program made it simple. I would highly recommend this program to anybody who wants to become massively successful in real estate."
— John L.

Thank You Very Much, Jeff!

"Jeff Adams has been instrumental with advice every step of the way, including offering great ideas for how to raise private money. He also offered lots of encouragement and moral support. This is how all programs should work! Thank you!"
— Brad L.
New Book

"How to Buy Bank-Owned
Properties for Pennies on
the Dollar"
By Jeff Adams

Media Contact

Vanessa Caldera
800-574-9221,
ext. 105
Vanessa@jeffadams.com

Events

Foreclosure Academy
Internet Wealth Academy
3-Day REO Buying Tour
2-Day Wealth Expo

Websites

JeffAdams.com
UltimateSoft.com
USBankProperties.com

Media Photo

Click to view the full size,
high-resolution version.